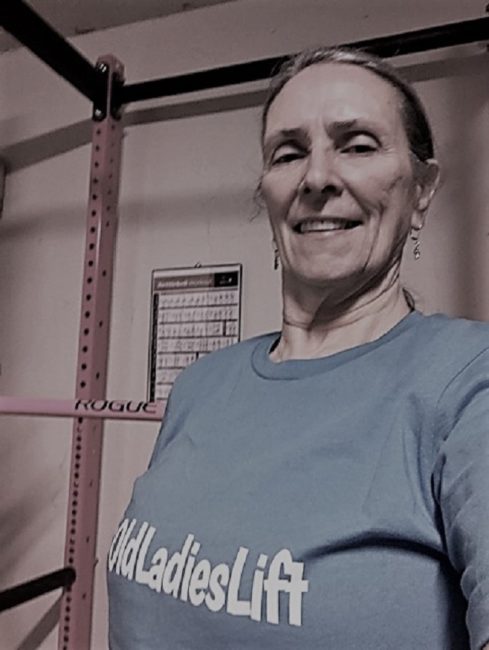 Where do you live?
Louisiana
How did you come to powerlifting or Olympic lifting?
Started CrossFit 15 months ago and fell in love with the lifting.
Do you have any previous athletic or lifting experience?
None
Do you compete? Why or why not? If you compete, what do you like most about the competitions?
First competition 6/22/19
Do you have a coach or trainer? In person or online? How did you find your trainer/program? Do you have any advice for women looking for a trainer?
My son-in-law
Where do you train? Gym, garage?
Gym. Crossfit Sage
What is the hardest part about beginning lifting as an older woman?
Recovery and anything overhead
How has lifting affected your health?
Stronger and more energy.
What would you tell women just beginning this journey?
Don't be afraid.