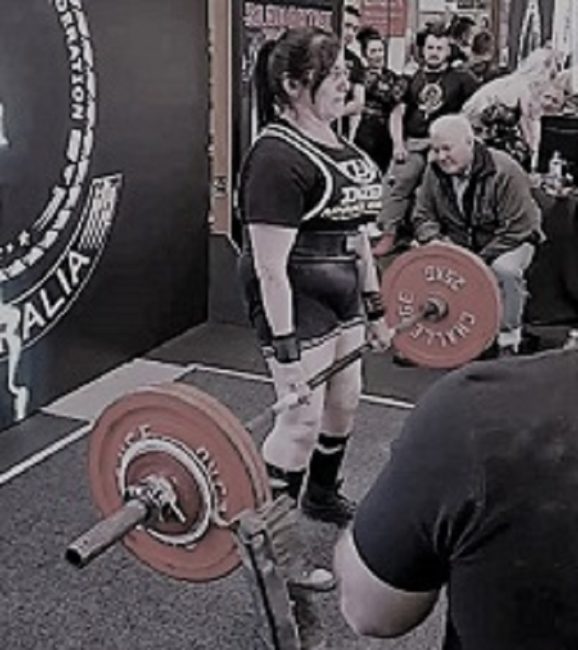 Where do you live?
Australia
How did you come to powerlifting or Olympic lifting?
Started in a Powerlifting class with my coach.
Do you have any previous athletic or lifting experience?
No
Do you compete? Why or why not? If you compete, what do you like most about the competitions?
Yes.
I have achieved a lot in my competitions, and I have made a lot of friends.
Do you have a coach or trainer? In person or online? How did you find your trainer/program? Do you have any advice for women looking for a trainer?
Yes, I have a coach and I train with him once a week. He works out my program and I just go in to gym daily and get it done.
Where do you train? Gym, garage?
I train in a gym
What is the hardest part about beginning lifting as an older woman?
I was the first old girl in my coach's group when he started his team. I improved as the 1st year went by.
How has lifting affected your health?
I have osteoarthritis in my both knees, but my coach makes sure my technique is right so I don't irritate them especially for squat.

What would you tell women just beginning this journey?
It is the best thing that you could do for yourself, lifting heavy.