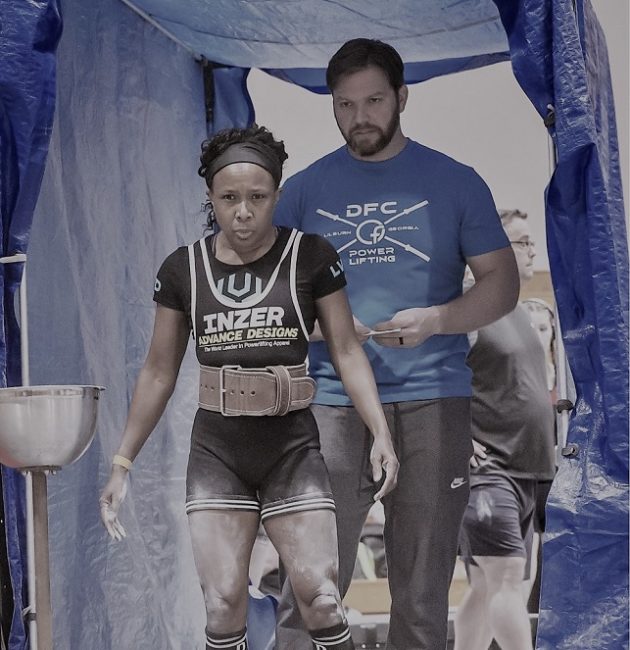 Where do you live?
Atlanta, GA
Squat PR:
195 lbs (unofficial)
Bench PR:
121.25 lbs (official)
Deadlift PR:
275 lbs (unofficial)
How did you come to powerlifting or Olympic lifting?
I've been doing CrossFit since 2012 and the powerlifting has always been my favorite part. In Summer 2018, one of the other ladies at CrossFit made the offhanded suggestion that I should reach out to one of the coaches who was training her 16 year-old daughter for her 2nd powerlifting meet. I did and, next thing I knew, I was training for the 2018 USAPL Southeast Regionals! I went 9 for 9 and placed 1st in my age group. It definitely gave me the confidence to keep moving forward.
Do you have any previous athletic or lifting experience?
I started running in 2004 at age 38 and since then have run 11 marathons and nearly 60 half-marathons. In 2009, I started participating in a boot camp to get in regular cross training and become a strong runner. In 2012, our boot camp instructor discovered CrossFit and I've been doing CrossFit ever since.
Do you compete? Why or why not? If you compete, what do you like most about the competitions?
I love competing! It's both nerve-wracking and exciting. I love the sense of community and supportiveness. I'm fairly introverted – as a runner, I'm always just one of the crowd, and as a CrossFitter, you can always find me off to the side or in the back during class. Being on the platform, gets me way out of my comfort zone, and I think that's a good thing.
Do you have a coach or trainer? In person or online? How did you find your trainer/program? Do you have any advice for women looking for a trainer?
Rudy Cortjens, one of the coaches at my CrossFit box (DFC CrossFit), is my powerlifting coach and he's wonderful. He's extremely knowledgeable and is always helping with the various technical aspects of lifting. But he's also very supportive and helps keep me grounded. But, Karen Ward, the owner of DFC CrossFit, is my inspiration. At 62, she's an awesome master's athlete and for 10 years, she's coached me, supported me, and pushed me out of my comfort zone, in running, bootcamp, CrossFit, and now powerlifting.
Where do you train? Gym, garage?
At my CrossFit box – DFC CrossFit in Lilburn, GA
What is the hardest part about beginning lifting as an older woman?
Recognizing the importance of rest/recovery and regular stretching – I've learned the hard way that for me, at this age, they're crucial to injury prevention. I may be strong and powerful but I'm not invincible.
How has lifting affected your health?
I'm pretty sure I'm in the best shape I've ever been in my life. I didn't realize until I joined the group that apparently there's a common belief that it's impossible to build muscle during menopause – I'm happy to be disproving that belief.
What would you tell women just beginning this journey?
First and foremost, have fun! And please don't compare yourself to others. Every person has their own story and is following their own path. Beating yourself up because you're not lifting as much as someone else is a waste of time and energy. Be focused and consistent in your training and the gains will come.