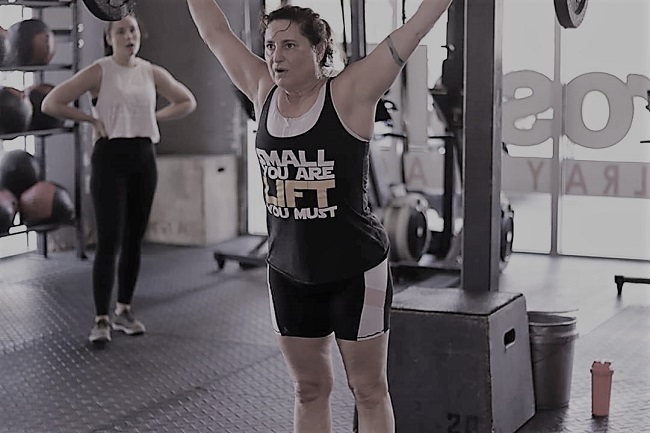 Where do you live?
New York
How did you come to powerlifting or Olympic lifting?
Crossfit
Do you have any previous athletic or lifting experience?
No
Do you compete? Why or why not? If you compete, what do you like most about the competitions?
Crossfit competitions
Do you have a coach or trainer? In person or online? How did you find your trainer/program? Do you have any advice for women looking for a trainer?
Just crossfit coach
Where do you train? Gym, garage?
Gym
What is the hardest part about beginning lifting as an older woman?
Feeling weaker than the young girls, being taken seriously by men
How has lifting affected your health?
Energy. Confidence, ease in doing everyday tasks. I don't need help with anything and I can participate in anything I want to
What would you tell women just beginning this journey?
No woman should ever grow old without finding out how truly strong and glorious they are!