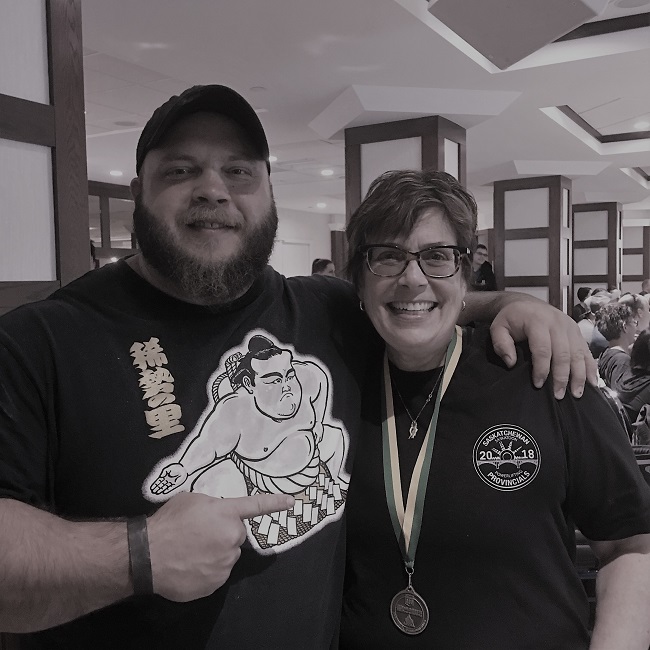 How did you come to powerlifting or Olympic lifting?
Had to get stronger to continue living independently in my home. Couldn't put 45lb water bottles on the stand. My grandson started me with hand weights then took me to the gym and got me a trainer.
Do you have any previous athletic or lifting experience?
Absolutely nothing!
Do you compete? Why or why not? If you compete, what do you like most about the competitions?
I compete. Set the Provincial standard in September. Training to qualify for Nationals now.
Do you have a coach or trainer? In person or online? How did you find your trainer/program? Do you have any advice for women looking for a trainer?
I have a trainer. At my age you can't risk injury screwing around on your own. It takes way longer to recover. Powerlifting is a very safe sport if you perfect technique and you get that with a trainer.
Where do you train? Gym, garage?
I train at Mettle Performance Center in Regina, Saskatchewan.
What is the hardest part about beginning lifting as an older woman?
Overcoming a lifetime of brainwashing by society that old people should become feeble not strong!
How has lifting affected your health?
Amazing. My feet have arches again, my breasts are up , my arms and thighs are fantastic and I have energy to burn. My lifting friends are a third of my age and keep me engaged with the culture.
What would you tell women just beginning this journey?
Buckle up it's going to be one hell of a ride!