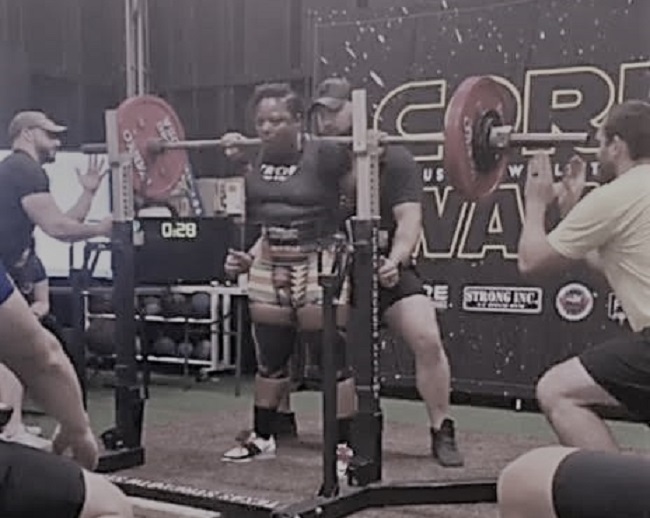 Where do you live?
Baton Rouge, LA
How did you come to powerlifting or Olympic lifting?
Through Crossfit
Do you have any previous athletic or lifting experience?
Crossfit- 3 yrs
Do you compete? Why or why not? If you compete, what do you like most about the competitions?
Yes, compete in USPA. I love seeing how my hard work has paid off. I love supporting other strong women.
Do you have a coach or trainer? In person or online? How did you find your trainer/program? Do you have any advice for women looking for a trainer?
Yes, I have an online Coach. She was recommended by another powerlifter. Everyone has to find out what works for them.
Where do you train? Gym, garage?
Garage
What is the hardest part about beginning lifting as an older woman?
Staying injury free.
How has lifting affected your health?
I feel stronger, move better.
What would you tell women just beginning this journey?
Do it – don't wait. Best decision you'll ever make.
Include your Instagram (optional)
@valeria5331