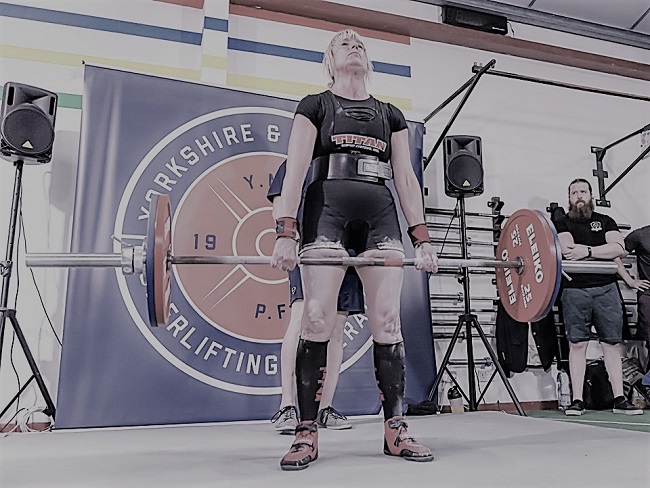 Squat PR:
95kg raw / 117.5kg  equipped
Bench PR:
55kg raw / 75kg equipped
Deadlift PR:
115kg raw / 132.5 equipped
How did you come to powerlifting?
I was 3 weeks short of my 50th birthday, overweight, unfit and on prescribed medication for arthritis. I found traditional gym/fitness activity boring and it was often difficult due to my arthritis so the gym owner suggested lifting. I lost 3.9kg in weight in 12 months, came off medication within 4 months and never looked back!
Do you have any previous athletic or lifting experience?
No
Do you compete? Why or why not? If you compete, what do you like most about the competitions?
I started competing March 2018 as a classic (raw) lifter. My first competition equipped was in November 2018 where I qualified for nationals, where I came 3rd. Selected for Team Great Britain and competed at World Masters Equipped Championships in South Africa in October 2019, where I placed 4th. January 2020, I became British Equipped Bench Champion.
Do you have a coach or trainer? In person or online? How did you find your trainer/program? Do you have any advice for women looking for a trainer?
I have a coach who I connect with mainly online although we will meet when we can. My coach was recommended by other competitive lifters. If you are looking for a coach you need to find someone who has credibility – there are a lot of online coaches out there, make sure you check them out carefully in terms of their knowledge and ability. You also need to find someone you connect with and can be open and honest with.
Where do you train? Gym, garage?
I train at a strength gym three times a week and have a garage gym at home with squat rack, bench and around 150kg of plates plus dumbbells. I use the garage gym when I can get to my usual gym due to work.
What is the hardest part about beginning lifting as an older woman?
In the early days I was worried about injuring myself but soon realised that if you focus on technique lifting is no more risky than any other activity
How has lifting affected your health?
I am more agile and mobile from lifting, my strength has improved significantly and the weight loss has improved my general health. After four months of lifting I was able to come off prescribed arthritis medication and my arthritis is under control solely from the stronger muscles supporting my joints and from carrying less body weight.
What would you tell women just beginning this journey?
Find a gym where you feel comfortable, visit a few to help you decide. Make sure you get some good technique coaching to protect yourself from injury – you don't necessarily need a coach continually once you have learnt good technique if you are just lifting for fitness but if you want to compete a good coach will definitely help.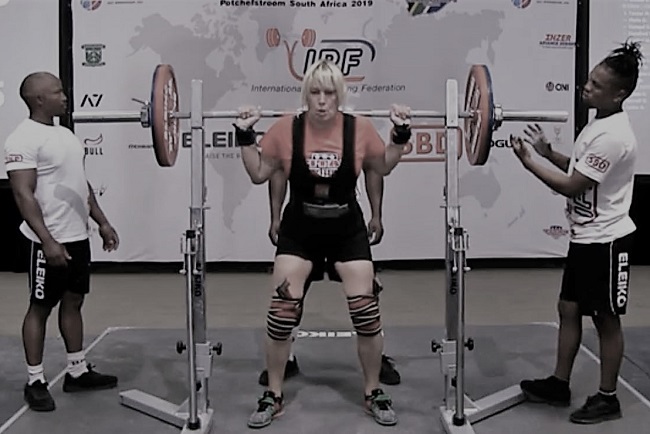 Bio updated: January 26, 2020.