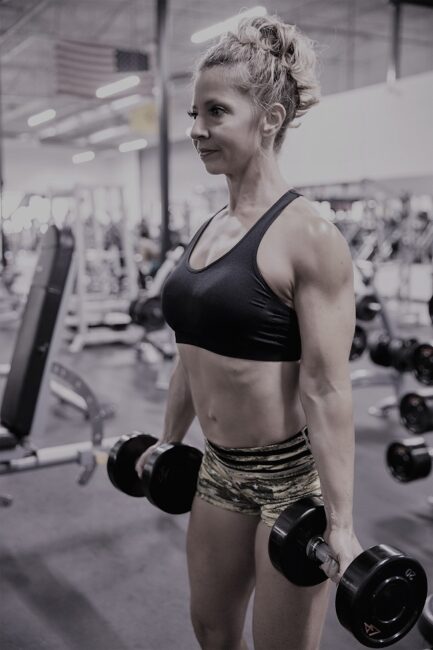 Weight Class
130ish pounds
Where do you live?
New Mexico
Deadlift PR:
265 unofficial
Clean & Jerk PR:
Don't do
How did you come to powerlifting or Olympic lifting?
I am actually a NPC Figure athlete. I fell in love with the weights in 2010. As they started to change my physique, I could see they were also working to change my mind and work to make me a stronger mentality as well as physically.

I went on to become a personal trainer to share this new found love and strength with as many other women as possible.

In 2016, I decided to step on the stage as a competitor .
Do you have any previous athletic or lifting experience?
No
Do you compete? Why or why not? If you compete, what do you like most about the competitions?
Yes. Because I want to challenge myself to constantly improve.
I want that goal of building a better package each time I step on stage.
Equipped or Raw?
Untested
Do you have a coach or trainer? In person or online? How did you find your trainer/program? Do you have any advice for women looking for a trainer?
No.
I am my trainer. I've studied training and nutrition and hormones so that I can be the best that I can be and then be able to share that knowledge with other women as well. Don't just hire someone because they're a good recommendation, ask questions, lots of questions. You're literally putting them in charge of your health.
Where do you train? Gym, garage?
I recently have switched to my own facility, run out of my home .
What is the hardest part about beginning lifting as an older woman?
It seems like it's easier to get injured if I don't listen to the small things my body tells me.
How has lifting affected your health?
In an absolutely positive manner! I used to struggle with anorexia. Not an issue any more. I know I have to eat to lift. So I do.
What would you tell women just beginning this journey?
Start. Just start.
Stop saying tomorrow.
Stop being afraid.
You are absolutely worth the time invested in you. Lifting won't make you bulky.  It's the food that does that.
Get a mentor or a coach. I wish often I had in the beginning. It would have made it a much less lonely journey.
Include your Instagram

Elitefitforlife