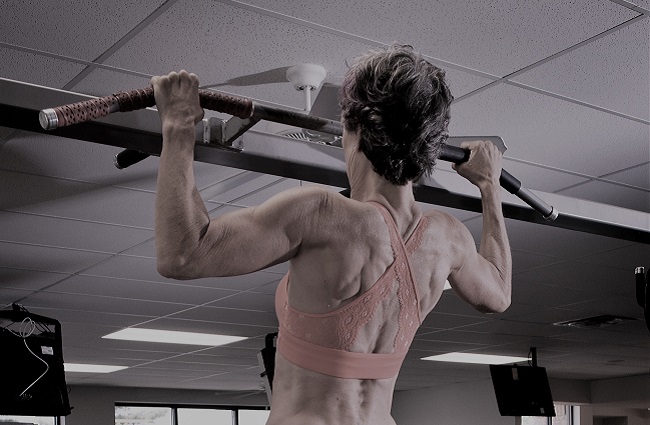 Where do you live?
Cincinnati
How did you come to powerlifting or Olympic lifting?
Well I actually don't do what I see here as powerlifting or Olympic lifting. I work with a coach who trains me for strength and physique. Muscle hypertrophy is how she explained it to me. I am obviously very new to the lingo here but am having fun learning.
Do you have any previous athletic or lifting experience?
I have been in and out of the gym scene for a long time. A lot of boot camp style classes and (hehe) aerobics, back in the 80's
Do you compete? Why or why not? If you compete, what do you like most about the competitions?
I do not compete. I do understand the benefit of having a goal to work towards though. Because I didn't want to be on stage my trainer suggested training and prepping as though I were and then doing a private photo shoot. I did warm up to that idea and did that for my 60th birthday.
Do you have a coach or trainer? In person or online? How did you find your trainer/program? Do you have any advice for women looking for a trainer?
I work with my strength coach 2 times a week and also do Orange Theory classes 3-4 days a week. I highly recommend having a coach, for me it is about accountability as well as her knowledge.
Where do you train? Gym, garage?
Fit4You with my trainer and Orange Theory
What is the hardest part about beginning lifting as an older woman?
I can't think of anything that feels hard about it. But if I didn't have my trainer I would have never made it to where I am.
How has lifting affected your health?
Lifting heavy, building muscle in combination with a clean diet is what enabled me to get my weight and body composition where I feel the best. I love feeling healthier and stronger at 61 than I did at 41.
What would you tell women just beginning this journey?
One step at a time and seek out a professional that will work with you in whatever style you're interested in.