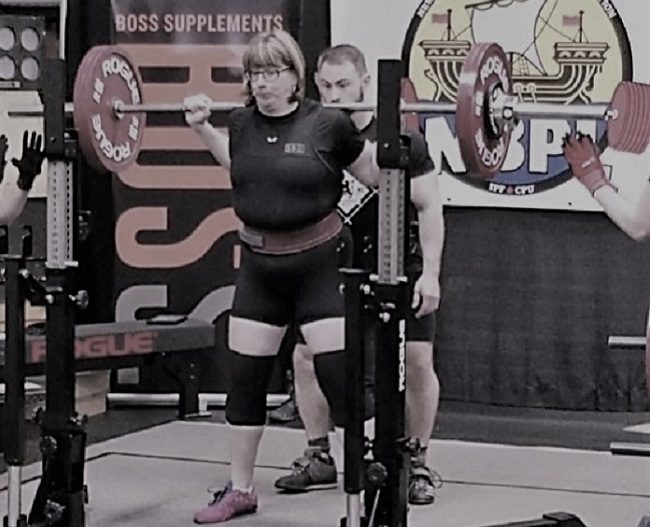 Where do you live?
Riverview New Brunswick Canada
Years lifting?
Almost 1 year
How did you come to powerlifting or Olympic lifting?
Free session with personal trainer at gym. Lifted heavy and got hooked.
Do you have any previous athletic or lifting experience?
Nil
Do you compete? Why or why not? If you compete, what do you like most about the competitions?
Yes. The adrenaline, training, satisfaction
Do you have a coach or trainer? In person or online? How did you find your trainer/program? Do you have any advice for women looking for a trainer?
Coach, mostly online. Make sure there is a good fit…personality, goals, level of support etc.
Where do you train? Gym, garage?
Few different gyms depending on equipment needs
What is the hardest part about beginning lifting as an older woman?
Harder to recover from injury and hard not to compare my lifts to those of younger lifters.
How has lifting affected your health?
Given me drive and ambition, strength and confidence.
What would you tell women just beginning this journey?
It's an amazing community of super supportive women, in person and online. Give it a try, stick with it and have fun.