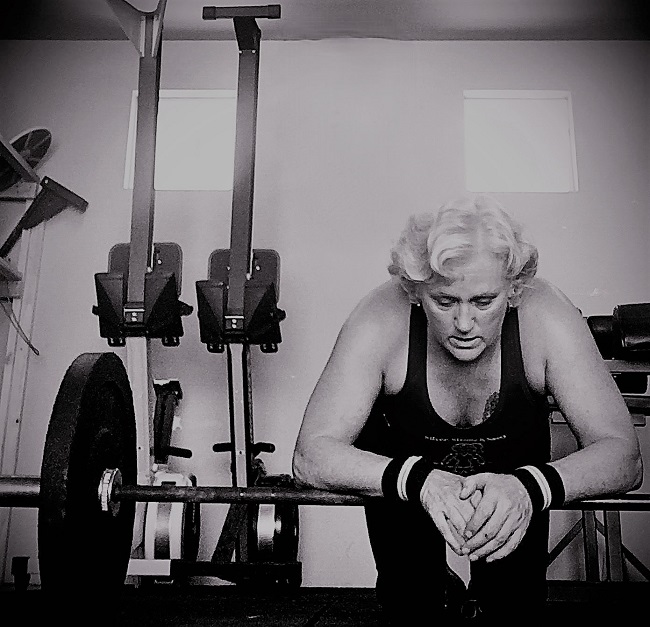 Where do you live?
Pasco, Wa
Squat PR:
I would prefer not to put any PR's. For me it's more about just being invested in the sport at my age, or any age for that matter. The added value of being able to do this sport with my children so I can be fully present with them and my grand kids is so much of why I do what I do. I'm 58 years young and want to encourage other women of my generation that being strong is possible!
Years lifting?
I have been lifting my whole adult life and have currently been doing crossfit for 3 years.
How did you come to powerlifting or Olympic lifting?
Through Crossfit. I am constantly asked, "why do I do CrossFit" and "why do I always talk about it"?
My reasons are much the same as most people who choose this sport. Competition, community and camaraderie, just to name a few. Pushing myself beyond what I think I can do, challenging myself to be the best I can be, just for that day is always my goal and it starts at the gym.I was recently featured in the Crossfit Journal Morning Chalk Up.
Do you have any previous athletic or lifting experience?
I have been an athlete my whole life. I have run marathons, competed in triathlons, taught and coached others. Lifting has always been a part of my training for any sport I've done.
Do you compete? Why or why not? If you compete, what do you like most about the competitions?

My goal was to start competing in CrossFit events in 2020 and then COVID hit. My goal is to compete in at least 2 comps per year when we are able do that again. Competition for me is the ultimate test of all of the training both mentally and physically I have put in at the gym or on the road. It's the opportunity for me to work with my peers and push myself beyond what I think I'm capable of.
Do you have a coach or trainer? In person or online? How did you find your trainer/program? Do you have any advice for women looking for a trainer?
I train with a coach at our box or at my daughter's garage gym. I have done online nutrition coaching and am currently working on getting my certification through NASM. When you are looking for a trainer, find someone you trust who will have your best interests at heart, take the time to listen to you and encourage you no matter what! It's about building a relationship and it's not a dictatorship. Most importantly, if it doesn't feel like the right, it's probably not.
Where do you train? Gym, garage?
Both. At my daughters garage gym and at A-Team
What is the hardest part about beginning lifting as an older woman?
Staying consistent, not getting frustrated when a movement is difficult and being kind to yourself. Recovery takes much longer as we age so give yourself permission to rest. It can be lonely, mostly because I'm the oldest in the room but no matter what, don't quit!
How has lifting affected your health?
Contentment, peace and joy are the direct result of being strong, able to play, run and participate fully in life. This sport simply makes me better. I am able to Crossfit with my daughters, play endlessly with my grandchildren and not have to sit on the sidelines. Just because my kids are grown, with families of their own doesn't mean I get to sit in a rocking chair and pass the time being a spectator of life. I have a responsibility to continue to participate with them until I no longer can.
What would you tell women just beginning this journey?
Age is simply a number, be patient with yourself and stay consistent. Remember, for every one exercise you might not be able to do, there are at least 10 more that you can. Surround yourself with people who will support and encourage you when it gets hard, because it will. Most importantly, embrace the journey and know you are worth it.